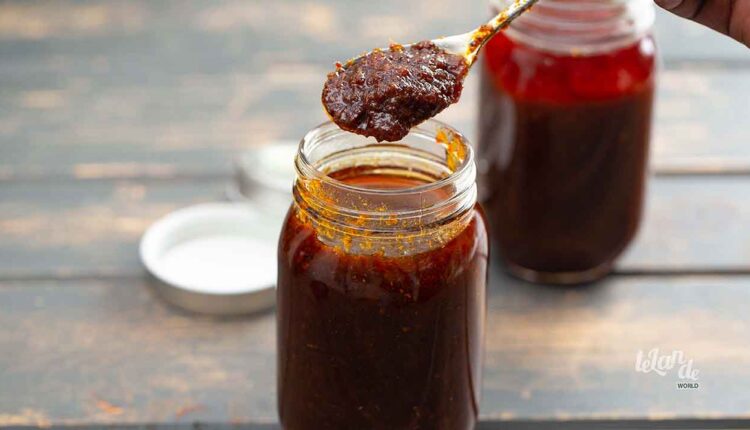 Welcome to our blog, In todays topic, we will be talking about how to prepare shito. We will give you a step by step on how to prepare shito. Kindly stay with us.
Shito is a delectable spicy pepper sauce made with dried fish and prawns, onions, garlic, chillies, and other seasonings. Everything tastes better because to the deep umami flavor of this dark-colored Ghanaian sauce.
Ghana shito is incredibly adaptable. It is utilized in ways that are comparable to ketchup or a chilli sauce in the regional Ghanaian cuisine. As a side, dip, or even dressing, it is versatile. It is customarily consumed with kenkey, waakye, banku, and numerous other dishes from Ghana. But it also tastes fantastic spread on bread, in a salad or stirred into pasta, or on grilled meat, fish, or vegetables.
A little of this Ghanaian sauce goes a long way to improve dishes because it is flavorful, fragrant, and rich. It is an excellent method to consume flavorful cuisine on a budget. When I was a student, shito sauce would have come in handy because it was inexpensive. Wish I had known about it back then.
INGREDIENTS
1 ½ cups Vegetable oil
3 pieces Onions medium, peeled and sliced
4 cloves Garlic peeled and cut into smaller pieces
5 cm Ginger root (½ a thumb size)
2 Scotch bonnet stalk removed
2 tablespoons Tomato puree
½ cup Dried fish pieces
1 tablespoon Chili flakes/powder
½ cup Ground shrimp
1 teaspoon Ground cloves
Salt to taste
Steps To Prepare Shito
Remove the bones from the dried fish and chop it into smaller pieces. Just before you start cooking, wash and soak in some water. Later blending will be simple as a result.
Heat oil in a pan (use a non-stick pan if you have one) under medium heat.
To the oil, add the onions. Stir often until the onion slices are just starting to become transparent and golden. It will take 10 to 15 minutes.
Remove from heat and allow to cool. In that time, drain the fish and pour into a blender. Prepare the scotch bonnet and garlic. Add into the blender with the tomato puree and ginger root.
Add the onion and the oil into the blender and puree. Pour the blended mixture back into the pot and place on low heat.
Add the dried shrimp, pepper flakes, cloves and a dash of salt.
Stirring often to prevent burning, allow to simmer slowly. Add more oil if the sauce seems to be lacking in moisture.
The colour will change gradually and by the time the sauce is done, it will be quite dark. This will take around 20 mins.
Allow to cool and keep in a closed container. Refrigerate and use as needed.
Thank you for reading our todays post on how to prepare shito. We hope our todays post on how to prepare shito has been helpful.