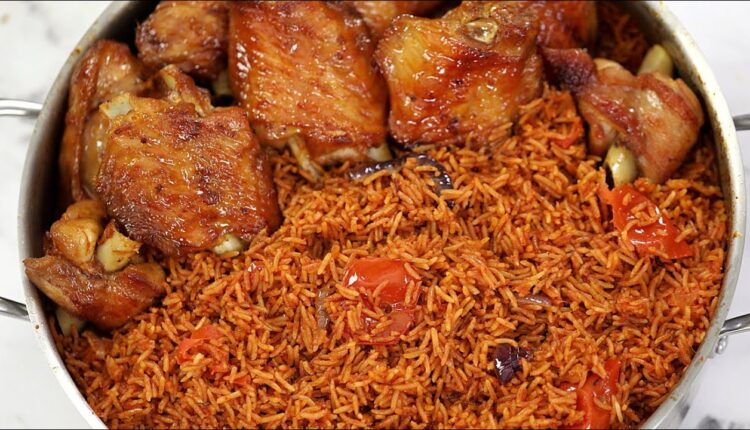 How To Prepare Jollof Rice
Welcome to our blog, In todays topic, we will be talking about how to prepare jollof rice. We will give you all the important information you need on preparing jollof rice. Stay with us.
Jollof History
The Senegambian region, which included sections of present-day Senegal, The Gambia, and Mauritania and was under the control of the Wolof or Jolof Empire in the fourteenth century, is where jollof rice first appeared. The dish is derived from the classic Thieboudienne dish, which includes rice, fish, seafood, and vegetables.
Given the prevalence of rice in the upper Niger valley, food and agriculture historian James C. McCann finds this claim plausible, but he doubts that the dish could have traveled from Senegal to its current distribution because such a diffusion is not evident in "linguistic, historical, or political patterns."
Instead, he suggests that the food traveled with the Mali empire, particularly the Djula traders who diffused widely to the local commercial and urban areas, bringing with them the Islamic religion and the economic specialties of "blacksmithing, small-scale marketing, and rice agronomy."
Below are the Ingredients you will need in preparing jollof.
Ingredients
2 large yellow onions, roughly chopped
⅓ cup vegetable oil(80 mL), plus 2 tablespoons, divided
14 oz diced tomato(395 g), 2 cans
6 oz tomato paste(170 g), 1 can
1 habanero pepper
2 teaspoons curry powder
1 teaspoon garlic powder
1 teaspoon ground ginger
½ teaspoon mixed dried herbs
3 chicken bouillon cubes, crushed
2 ½ cups long grain rice(500 g), rinsed
1 cup frozen mixed vegetable(150 g)
1 ½ cups water(360 mL)
Jollof rice from Ghana can be prepared with or without meat, although most people like it with the juicy, rich, and spicy meat.
The most common meats utilized are lamb, beef, ram, or goat, however let us tell you that beef and goat taste the best.
It can also be cooked with chicken and fish, though. Corned beef is one of the most delectable possibilities; in fact, some people are also experimenting with the recipes.
Preparation
First of all, remember to season your meat with onions, garlic, seasoning cubes, pepper, and salt before cooking it until it is soft.
Secondly, remove the meat from the broth and keep it aside.
Thirdly, parboil white rice for 10 minutes, drain the water (wash) and keep aside.
Fourth, dice the fresh tomatoes and onion together. If you're using tomato paste from a can, remove it from the container, mix in a little water to dissolve it, and then set it aside.
After that, put a dry pot on heat and heat up the vegetable oil; start frying the meat or fish. When the meat is done frying, keep aside
The freshly fried meat is then added to the same pot along with some chopped onions and either a fried or blended tomato. Continue stirring until the tomato has completely lost its raw flavor and is well cooked.
Now, season the tomato with 1 chicken stock cube, thyme, curry, nutmeg salt, and pepper, and if you are going to use crayfish add it to the content at this time too, and allow simmering on low heat.
Then, if your meat broth isn't going to be enough to cook the rice until it's soft, add the meat broth, more chicken stock cubes, and more water. Prior to adding your parboiled rice, cover the pot and allow the contents to bubble for a few minutes.
Finally, add the parboiled rice to the content when it has boiled, stir and taste for salt and leave it to cook on medium heat till the water dries.
Give it some few minutes then stir again, cover and give it 10 minutes for rice to be soft.
Jollof is ready to be served.
Enjoy
Thank you for reading our todays post on how to prepare jollof rice. We hope our post on how to prepare jollof rice has been helpful to you.