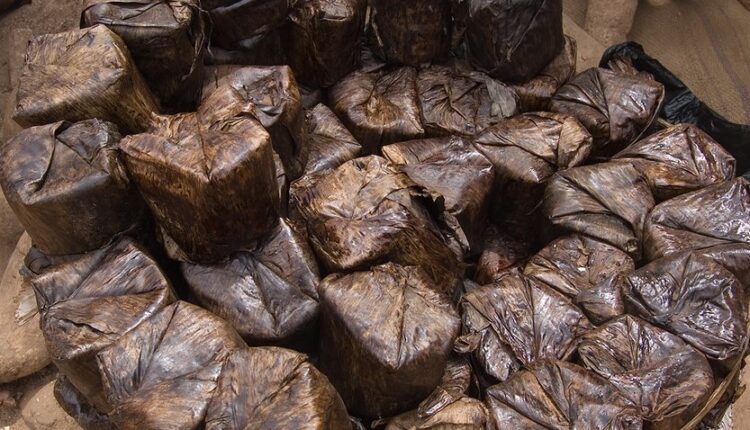 Best and Simplest Recipe For Preparing Fante Kenkey
Hello food lovers,
We're still in the Central region and you cannot visit this region without having a taste of their locally made kenkey. It is mostly arranged on tables with the names of the sellers attached to the tables this is mostly seen on the Winneba to Cape coast stretch especially Yamoransa. Should I say its branding? One would say isn't it corn dough that is used for all? Everyone there believes his or her kenkey tastes better than the other.
Wouldn't you agree with me that since we made stew already it's just right that we get an accompaniment. Therefore, in our kitchen today, we're preparing Fante Kenkey locally known as "Fante dokono".
Ingredients
Corn dough
Dried plantain leaves
Salt
Preparation
Mix half of corn dough with reasonable amount of water. Add little amount of salt. Boil corn dough until halfway cooked. Spread the semi boiled dough on a big clean saucepan and add the remaining faw corn dough using a wooden spoon or spatula. Mix thoroughly and mold into desirable sizes. Wrap the dough with the plantain leaves. Place a sizeable cooking pot onto the source of heat. Place some plantain leaves at the bottom of cooking pot this is to prevent the kenkey from getting stuck in the pot and arrange the wrapped dough nicely. Add enough water and set fire. Cover and boil until well cooked. To check whether the kenkey is cooked, you can remove one with a wooden spatula and check. Serve with any stew or soup of your choice. You can also be used to prepare smoothie known as mashed kenkey.
Just as it's sold along the road with the "branding" you can do same with this guide but when next you visit the central region do get your Fante kenkey from the various brands.
We'll catch you on another one.
Source: ghanaianfoods.com/ 2022